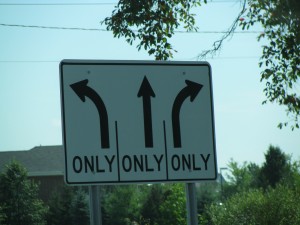 Stop for a minute and think about how you expected life to unfold. For me, when I look back – where I am isn't where I thought I'd be.  It's not bad and it's not good – it's just different.
Is that true for you?  Think back to when you were 10 or 14 or 18.  What was your adult life going to look like? Two point five kids, a husband, a job (not necessarily a career) and a house in the suburbs with a couple of pets? 
Or were you going to be 30 and single and traveling the world.
Or 40 and married inventing something that would make the world a better place?
Or 50 and alone and quietly content?
What was the picture in your mind as you were approaching the time in your life when you'd leave the nest and begin your journey into womanhood?
At Purposeful Woman we will be talking often about that journey; where we are, where we wish we were and how we can change directions.
So for right now, get out a piece of paper and a pencil. Draw a line down the middle. On the left – answer the questions as the 18 year old you. On the right – write down where you are today.  Is there a difference?  My Personal Journey
Where did you think you'd be: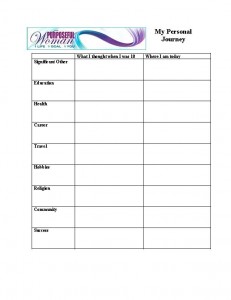 Significant Relationship
Education
Health
Career
Travel
Hobbies
Religion
Community
And finally – at 18 years old, what did success look like to you?  What does it mean to you today?
Is there a part of your life that got off track? A journey you've begun that you'd like to change? As I reveal some of the interviews I have had the pleasure of conducting, you are going to hear from a variety of women their journeys and the detours they've taken. You aren't alone. Life happens. It is what you do with it that matters!  It is never too late to veer off in a new direction.
If you could select one part of your life to change directions – which would it be?  How would it be different?  What's holding you back?