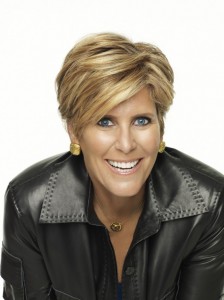 Suze Orman, financial advisor was quoted as saying "When in doubt, do what someone successful does."
What great advice. Think about it – we aren't out to reinvent the wheel, so why not look for someone who has created the recognition, success and level of accomplishment that you seek and examine their path.
Where did they go to school?
What did they study?
What type of jobs have they held?
What has been their career path?
Who was their mentor?
What books do they read?
What charitable organizations do they support?
How have they reached out to mentor others?
Stumped as to where to find this information? Start with LinkedIn.  If you don't have the name of a person, use the LinkedIn searches to find someone with the keywords of your industry or course of study. 
Examine their profile. Look at the groups they are a member of. Check out their reading list. Reach out and content them. If they are located in your area, invite them for coffee.  Most successful business women are happy to give an hour of their time to share advice with another Purposeful Woman seeking to better their circumstances. 
When in doubt…do what someone successful does.
One more quote from Suze to ponder:
In all realms of life it takes courage to stretch your limits, express your power, and fulfill your potential… it's no different in the financial realm.