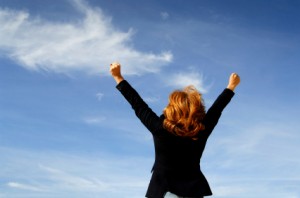 It is hard to believe that it is Nov 2012, not to mention the fact that it has been two years since I launched Purposeful Woman.
It has been a journey for me and many of you.  Your stories and comments have kept me going even through weeks where I was experiencing my own lows as I too juggle the many demands I put on myself.
I have learned so much about myself since I have launched this conversation (blog) and published The Working Woman's GPS.
What I know for sure is that you can:
Change your direction with hard work, a good plan, supportive network and working group around you.
Attract the types of conversations you want to conduct by starting with you first. Adjust your internal conversation with yourself.
Create the position/role you desire by doing your homework, building the right relationships and asking for the opportunity.
Build something from nothing with a vision.
Incorporate great people and skills to help you launch your plan.

Deborah Chaddock Brown has been with me since day one and she has helped me create, evolve and expand.  I encourage you to invite and invest in great people to help you launch your own desires.

Start small by placing a few extra task on your weekly to-do list, they do add-up
Manifest the life you desire
As 2012 comes to an end, what has been on your mind, what have you wanted to do, what can you start to do now so you enter 2013 with momentum?