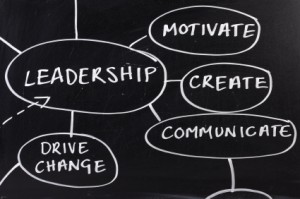 I love taking quizzes. Not pop quizzes our teachers used to drop on us, but quizzes that help provide a clearer understanding about our own strengths and opportunities. Today I found a quiz that assess leadership skills.
First – a disclaimer: I'm not connected with the company nor do I gain any benefit from suggesting this quiz. Also, you are not required to provide any contact information in order to take the quiz, so that is a good thing. Finally, understand that it is assessing your abilities at a very generic level.
However, all that being said, what I like are the assessment categories at the end of the quiz.
So first take the Mind Tools quiz:  How Good Are Your Leadership Skills? Then come back here and let's talk about it.
How did you do?  The quiz takes into consideration your strengths with planning, forecasting, support, encouragement, modeling behavior and more. Some of the emotional intelligence areas that are assessed show how women can really be more effective leaders in the business world. Sometimes we do have to take into consideration our surroundings, the behind the scenes circumstances of individual team members and team members strengths.
As a leader, if we just assign tasks without taking these things into consideration it is like trying to shove a square peg into a round hole – it just doesn't work and there is a lot of bruising involved. 🙂
We also can't fall back on the old "listen to what I say, not what I do." We have to model the behavior if we want to gain the respect of our team and to work cohesively together toward the ultimate goal.
So where did you excel? Were you surprised by some of the answers?
Here is their summary and it is a good one:
To be successful in your career, regardless of your title or position, focus on developing your leadership skills.

Effective leaders can add value simply by being present on teams. They are inspirational and motivating. They know the right things to say to people to help them understand what's needed, and they can convince people to support a cause.

When you have talented and effective leaders in your organization, you're well on your way to success. Develop these leadership skills in yourself and in your team members – and you'll see the performance and productivity of your entire team improve.
Have you signed up for our FREE Leadership training for women? It isn't too late – sign up today.