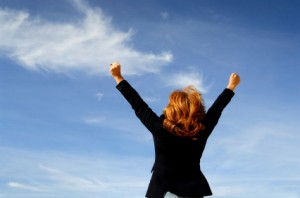 What a powerful statement. "Western women will save the world" was a prediction made by the Dali Lama in 2009. And in the election earlier this month, we showed up and spoke with our votes.
For the first time in history, women will hold 20 seats, a record number from the current 17, in the U.S. Senate. From Massachusetts to Hawaii, women made significant gains on a night when the war on women became a referendum.
This morning I read a compelling article written by Nikki Eisinger Striefler, the co-founder and editor of www.Glad.is, a website created to inspire people to live their fullest spiritual life. The article, entitled Soul Force and the New Feminism, chronicles her journey in the working world, juggling a career, family and non-profit activities.
She struggled in a predominantly male environment, to have her voice heard and time and time again she was shunned or belittled or passed over. She offers her opinion on why the feminist movement hasn't resonated with women in the recent past:
I've been thinking extensively about what disconnected me, and many women, from the women's movement. It boils down to two simple points:

1) Apathy. We sat back because we didn't want to engage, because things were mostly okay and equal. Close was good enough.

2) Resonance. The feminist movement wasn't touching us anymore. We walked into the boardroom and acted like men, and while that approach got many of us into the game, it was inauthentic. Though we could wield the same power and play the game as men did, we often hid part of our true nature, our essence.

What has been buried in the feminist movement is that which makes us women. Our emotions, our true nature, and most of all — our compassion.

And we are finally understanding today that the power of our essence is not only what we must bring forth but also what is desperately missing from our world.
However, there is a change coming. With the results of the election and a recently attended conference lead by Marianne Williamson, Nikki is encouraged:
I am encouraged and inspired because this movement is striking a chord with women. We finally understand that we don't need to embody male qualities to be powerful. We can bring forth the feminine power within us.

Williamson speaks to us clearly: The solutions to the world's problems are perfectly aligned with how women think and what we have to offer.

When women think of power, innately, we don't consider it only for ourselves. Women stand up passionately for the care and protection of others—for our children, as well as for the care and protection of the Earth itself.
I invite you to read the entire article by Nikki "Soul Force and the New Feminism" and to visit her website. www.Glad.is. Gladis is the name of Nikki's grandmother, an inspiration in her life.
To read more about the impact of this year's election for women, read Women make historic gains in the US Senate.