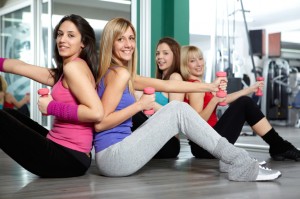 One of the wonderful benefits of my role as Life Coach through Purposeful Woman and The Working Woman's GPS, is the opportunity to connect with other great advisers. I was recently asked to provide a tip for an article called 16 Things Every 30-Something Woman Should Know.
First off, don't stop reading if you aren't in your thirties – the tips are great for every woman. Eating healthy, treating your skin right and taking time for yourself are great tips for any age.
The article starts with a great quote from —Julie Melillo, life coach
"You are more than a wrinkle, a bad haircut, or a guy who didn't call you back — your true beauty is deep and undeniable."
It doesn't get much truer than that. The other benefit of being part of this article was the opportunity to discover The Blush – a wonderful online news magazine offering great articles, tips and trends for beauty, fashion, style and life – both on the job and not.
Today's article in the Life section offers tips for wearing towering high heels – which we love – without the pain – which we hate. 
"When you have heels that don't have liners or cushions, you can use a panty liner as an inexpensive solution," says Kelley West, a licensed medical aesthetician and guest expert on The Doctors. "They stay in place and provide a nice cushion."

Or, opt for the secret Jessica Alba solution: double-sided tape to keep your feet from slipping out (and causing major embarrassment).

There are also several things you can do at home to ease the pressure on your feet and make heels a breeze in the long run. For one, "cut your toe nails straight across instead of curved at corners to prevent ingrown toe nails," suggests West.

Becky Sturm, CEO and founder of 3WayBeauty, says every girl should pamper herself with a pedicure every six weeks, especially those who run around in heels on a regular basis. "Applying lotion to heels after every bath and before bed helps to minimize calluses," adds Sturm. "Using a pumice stone or a nickle file on calluses is important as well."
Consider making The Blush your daily stop for all-girl news! In the meantime, consider picking one of the 16 things women should know and incorporating it into your daily ritual. Did you know that women over thirty should stop putting mascara and eye liner on their bottom lids and focus on the top? That's a tip from —Becky Sturm, CEO and founder of StormSister.biz.
What tip have you discovered that you can't live without?