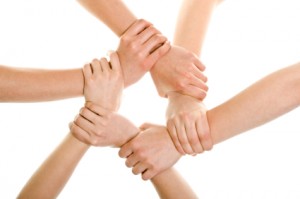 The past five to seven years has seen the rise of various forms of mentoring and coaching in many aspects of business. No doubt the internet has made this development easier and it's only a good thing. One important area you should explore is career mentoring for women. This service market is still accelerating in growth as more women realize the value. Mentoring tailored specifically for women in business and their careers can fast-track progress on all fronts.
Keep in mind that you need to search and choose carefully. The reason for this is your experience and results will be more positive when you work with someone who's right for you. So conduct your search as if you're hiring someone and remember to hire slowly for best results. 
Lisa Quast recently published an interesting article in Forbes about why women should have career mentors. One of the reasons she sites for having a mentor is the career direction advice you receive:
They will help you define your career goals: As a career coach and mentor/trainer to more than 1,700 women over my 20+ year career, I've found women are much more successful when they have a mentor to help them define their career goals and objectives. If you don't know where you want to go, how will you determine how to get their? A mentor will help you put a clear plan in place to ensure you achieve your career aspirations efficiently and quickly. As one happy mentee commented, "My mentor helped me clarify my career aspirations and figure out the actions I needed to take to achieve my career goals."
Click here to read the complete article about the Benefits of Having a Mentor.