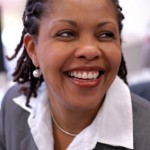 In a recent article in Working Mother magazine, they published a listing of the best companies for multicultural women to work for. The list includes giants like Wal-Mart and McDonald's USA and smaller multi-unit businesses like Allstate Insurance and Verizon communications companies.
These companies are offering education and advancement opportunities for women and are being held accountable for promoting women with a specific emphasis on ethnicity.
"White men still outnumber minority women in the executive ranks – 16 to 1. What will fuel real change? More companies holding managers accountable for supporting multicultural women and ensuring that they succeed."
 Part of what makes Purposeful Women who they are, is the fact that they not only wish to make a living to support their family, they want to make a different; in their home, their community and in their careers. They strive to grow and learn and make real contributions. Companies like those on this list are already being supportive of that ideal and help business women be successful.
So I got curious to see what other lists there are that recognize companies for their support of business women and I found these:
2011 Best Companies for Hourly Workers
2011 Best Companies for Women Advancement
2011 Best Companies for Your Children – Offering the most support for the children of their employees
As you look through the lists, you will find some of the same companies appearing multiple times. What makes those companies different? Is it from the top down? Is it the culture of the company?
As a business woman, working mother, what characteristics do you look for in a company that will be supportive of your duel roles as business woman and mother?