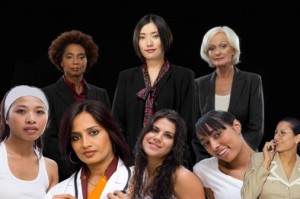 On April 12, 2012, the article The 25 People You Need in Your Network was published on Forbes Woman and I can't stop obsessing about this exercise.
I work diligently to network, mentor and nurture my connections into a network that has been inspiring and helpful to me; both in my career and in my home life.  I believe strongly that a Purposeful Woman's network is what helps her build and create the life she desires. 
However, this article, written by Adelaide Lancaster, gave me a new way to look at who I have in my  network.  The exercise arising from the article is to group your network into five areas:
Trailblazers: people with similar but more established businesses

Role Models: businesses who you admire in another industry

Thought Leaders: smart people who make you think differently

Informants: people that love being in the know

Cheerleaders: your entrepreneurial pals
The article suggests that you name five people in each category. For me, the names of my cheerleaders came the easiest. These are the people that encourage me and refer me to other opportunities and essentially "have my back."
However, that was when it became more challenging. There are certain people in my life that fit into multiple categories, however, to be true to the exercise, I needed to come up with 25 unique names.
Informants were another fairly easy category. Going about the process of writing, editing and publishing my book the Working Woman's GPS: When the Plan to Have it All Has Led You Astray, gave me the opportunity to meet and connect with several people who are experts in fields that I am not. A true Purposeful woman understands the benefit of surrounding herself with experts in complementary areas of business and I have met some truly knowledgeable people.
Trailblazers was the next category that came fairly easy. There are so many business woman who I admire and the article suggests that you don't need to put down names of people you know but rather those who you'd like to have in your network.
The category I'm struggling the most with is the Thought Leaders – people who make me think differently.  This can take me out of my comfort zone and yet can be exhilarating. Who are your thought leaders?  Cheerleaders are the ones who say "Yes – you are on the right track." But thought leaders might be the ones that hold up a hand and question your thinking. 
I invite you to check out this article and then begin to fill in the names for each category.  Where do you struggle? Who in your network fits into several areas? Where do you have opportunities to enrich your network? 
Think GRAND. Think big.  Remember the Six Degrees of Kevin Bacon.  Thanks to social media – in particular LinkedIn – you really are only a few clicks away from having those you admire in your top 25.