I love your video series, it is fantastic to see someone encouraging business women. ~ Shirley
JJ DiGeronimo's video series for women in tech is hosted on YouTube.  Showcasing professional women in their current roles, a reflection on past roles and advice for other business women. These videos highlight, through short conversations, the many career journeys (milestones, obstacles, and celebrations) women have taken to find their desired destination.
We hope you will share these videos with women in the workplace, women striving for leadership and young women in high schools and colleges to encourage them to pursue degrees and careers in STEM. This is a great time to celebrate working women while leveraging their stories as a tool to encourage women worldwide!
Click here to watch JJ's video interviews via our YouTube Channel. We post new videos often so be sure to subscribe.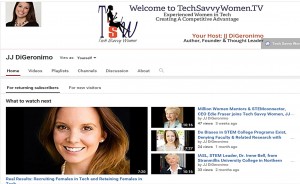 Women In STEM interviews to date: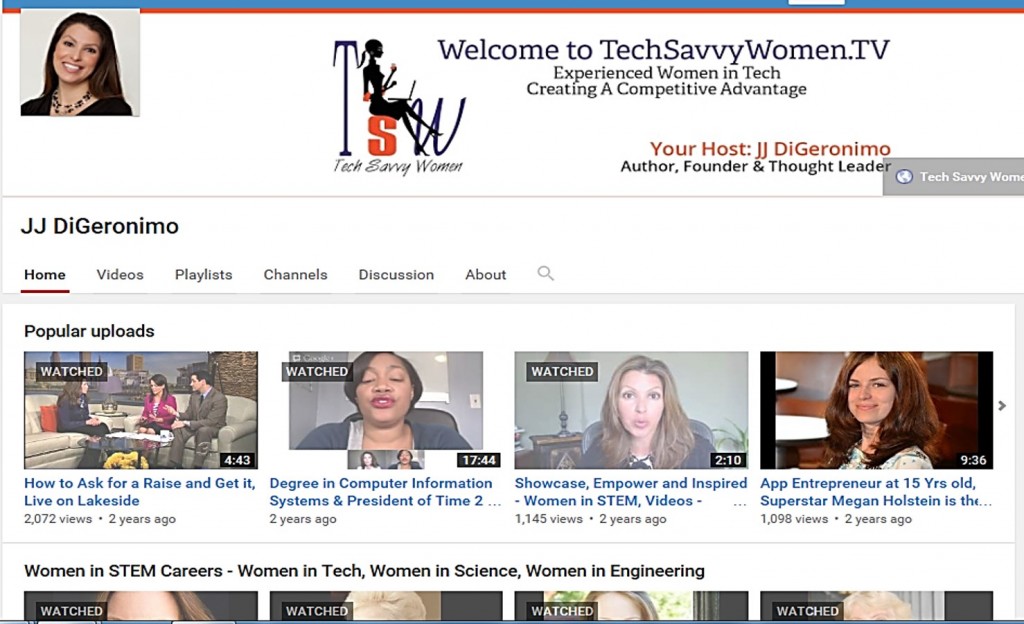 About Your Host
JJ DiGeronimo an IT veteran. She is also the President of Tech Savvy Women and author of "The Working Woman's GPS", and "Before You Say Yes" and co-authored, "The Confident Woman".
JJ has a degree in computer science and over the last twenty years, she has immersed herself in technology leadership positions within Silicon Valley based companies including VMware, Inktomi and Accenture.