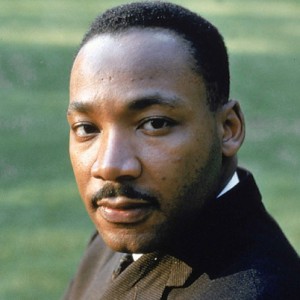 As I read through so many of Dr. King's wonderful quotes today, I am struck by the fact that he speaks of "man" in the greater sense. He doesn't say men and women, and perhaps that is a sign of the times from which he is most quoted. But that doesn't mean that women can't strive to be the person and live the life he envisioned.
He had a dream.
I  have a dream that my four little children will one day live in a nation where  they will not be judged by the color of their skin, but by the content of their  character.
I hope he looks down and sees that we are closer to that dream being a reality. I hope he senses that we have tried, maybe not all of the time, but enough that things are improving. In an ABC tribute article entitled 5 Ways to Honor Martin Luther King, Jr. we learn that we can:
Give something
Learn something
Teach something
Commit something
Dream something
What will you tell your children about Martin Luther King, Jr. today? In what way can you honor him in your lives on this day, this week, this month? I'll end this thought with another quote from Dr. King:
Life's  most persistent and urgent question is, 'What are you doing for  others?'
Martin  Luther King, Jr.