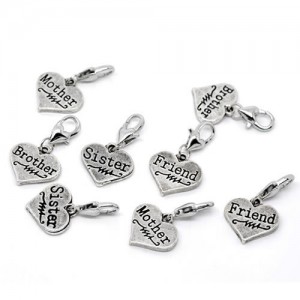 As we start the holiday season, it is always a good time for me to remember what it took for me to get here and who pushed, pulled and lifted me along the way.
I will be sure to wear the Cherish the people around YOU charm this week that reminds me of those I love and even those I may have only tolerated. But for one reason or another, they have been part of the journey toward my best self.
Now you can recognize them all with a Journey Charm bracelet.
So even though many of us will be busy with travel, cooking, and hosting a large gather, consider taking the extra time to tell those special people how much you appreciate them. If you have the courage, share how they have helped you in your journey. I can assure you that your words will be a highlight of their season.
Perhaps when you go around the Thanksgiving table with the answer to the usual question "what are you thankful for" you might encourage everyone to say "WHO they are most thankful for." It might be you!