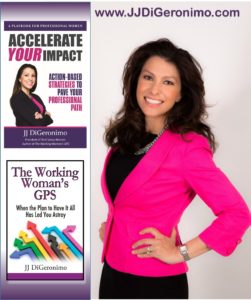 With 20 years of experience in high-tech, JJ advanced from entry-level technology positions into leadership positions within Silicon Valley-based technology companies. Recently she completed eight years at VMware, where JJ focused on Datacenter Technologies: Cloud Computing, Virtualization, and Infrastructure Upgrades.
JJ includes these experiences along with hours of research in her new award-winning book "Accelerate Your Impact."  This book complements her 2011 book, "The Working Woman's GPS." She also hosts regular videos for professional women on her YouTube Channel: TechSavvyWomen.TV.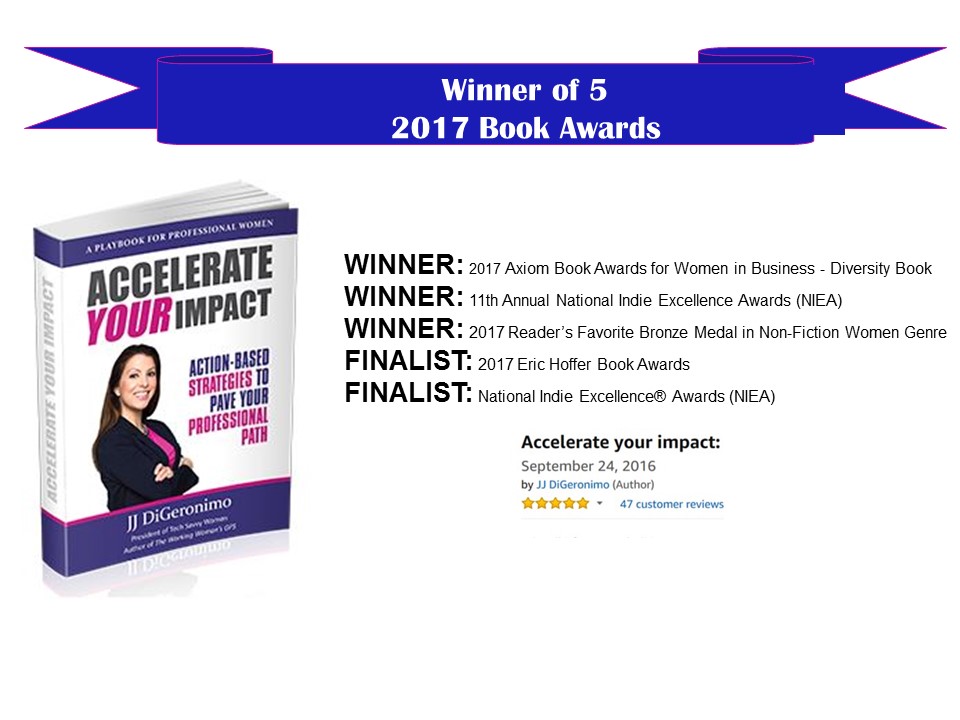 In Accelerate Your Impact: Action-based Strategies to Pave Your Professional Path, JJ offers a series of proven initiatives that high impact men and women leverage to accelerate their professional paths. Through personal anecdotes, examples, and stories from those who have stumbled, fallen and succeeded, JJ shares this playbook for professional women to focus on specific actions to maximizes their talents and make their professional goals a reality.
Other Publications
Accelerate Your Impact: https://www.jjdigeronimo.com/publications//accelerate-your-impact/
The Working Woman's GPS: https://www.jjdigeronimo.com/publications/the-working-womans-gps/