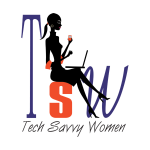 Popular Keynotes
The Inside Scope for Women in Tech & Other High Demanding Careers,
10 Strategies To Flourish & Excel in Male Dominated Cultures
Retention Strategies for High Impact Women
Building An Impactful team of Mentors and Sponsors
How to Position Yourself for Future Promotions
How to Get Ahead of Bias, Obstacles and Egos
Thought Diversity with Gender Differences
 Recent Tech & STEM Keynotes
Women in STEM, Advice for Developing Your Career, Ohio University, April 6, 2016
STEM Keynote for STEM Teachers & Staff, STEM Summit, March 16, 2016
WEquality, Young Women Empowerment Workshop, (Skype) March 12, 2016
Women of Impact – Cleveland, Cisco, March 10, 2016
The Power of No, Creating Room for Relevance and Impact, Prime Global, Jan . 26, 2016
Amplify Your Relevance to Expand Your Professional Radius, (webinar) SIM Women, Dec. 16, 2015
Professional Strategies for Impactful Leaders, GE & KeyBank, Dec. 10, 2015
IT for Girls, (participation) CCVC, Dec 11, 2015
Women in STEM, (webinar) The Ohio State University, OSU Women in Engineering, Nov. 19, 2015
Leadership and Diversity, (panel) EMC, Nov. 6, 2015
Becoming More Influential and Impactful at Work, (webinar) Watermark, June 3, 2015
Thought Diversity with a focus on Gender Difference in the workplace, Nestle, May 15, 2015
STEM Conference 2015, Master of Ceremonies, April 16-18, 2015
Women in Technology International (WITI), Cultivate Your Board for Career Advancement, April 14, 2015
STEM Conference for Girls, Antelope Valley Union High School District Palmdale Conference Center, March 14, 2015
Women Changing the World through Technology, IOT Innovation Olympiad, March 14, 2015
Careers of Women in STEM, Women in Engineering and Computer Science (WECS) at the University of Victoria, March 13, 2015
4th Annual California PLTW Conference, Keynote, Career Journey from a Woman in TECH & STEM Advocate, Sacramento, CA Feb 19, 2015
Women in Tech – Attraction, Retention. Leadership & Network, AMAZON, Seattle, WA Feb 5, 2015
2014 Empowering Girls STEM Symposium, Nov. 14, 2014   Clemson University Columbia, SC
NASA Glenn Research Center, Oct. 16, 2014
Grace Hopper Conference, Oct. 8th, 2014
Content World, Sept. 9, 2014
Women of Technology, Ingram Micro Inc., July 31, 2014
How to Attract and Retain Women in STEM Roles, July 29, 2014 San Diego, CA
Women in Engineering WE Explore summer program at Rochester Institute of Technology, RIT July 18, 2014
KeyBank's Women in Technology & Operations, June 24, 2014
Women in Technology Conference:, June 12, 2014
WELD's Women's Leaders Event, June 5, 2014 Columbus, OH
GE's Women's Network & Tech Savvy Women, May 21, 2014
Women of Purpose – VMware, May 15, 2014 Austin, TX
Northeast Ohio Software Quality Assurance, Mach 19, 2014
RIT's Saunders College of Business 5th Annual Power Your Potential Conference, March 14, 2014 Rochester, NY
Women in Tech, WITI, March 5, 2014
STEM for Young Girls, January 23, 2014 Columbus, OH
Symantec Virtual SWAN Sales Meeting, Nov. 25, 2013
Women in IT Executive Panel, Columbus, OH Sept. 12, 2013
"JJ, thank you for your powerful and inspirational presentation at STEM Talent Strategies Conference!" – Christie Samson    CLICK HERE FOR MORE TESTIMONIALS
Interested in learning more about JJ's Retention and Advancement Strategies, Contact US
JJ DiGeronimo, President of Tech Savvy Women is a Technology Executive, Author and STEM Advocate.
JJ DiGeronimo began her career designing datacenter infrastructures for Fortune 500 companies after graduating with a computer information systems degree in 1995. As the president of Tech Savvy Women, JJ has been featured in many publications and TV shows including Forbes, Fox Business, ITWorld, Career-Intelligence and The Glass Hammer.
As a featured columnist for Smart Business Magazine, JJ share technology, leadership and retention advice with executives that often call her to consult on diversity & inclusion strategies to retain and advance women in Technology and related positions.