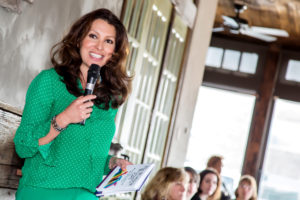 JJ DiGeronimo is an executive strategist, author, and speaker that works to attract, retain and advance professional women. Through her keynotes and executive sessions, JJ shares effective leadership, influence and inclusion strategies to advance professionals.
JJ is a featured columnist for Smart Business Magazine and has been quoted in numerous publications including Forbes, The Wall Street Journal, Fox Business, The Glass Hammer, Working Women Magazine, The Grindstone, ITWorld, and Inc. Magazine.  She has shared her insights and discoveries with many corporations and women's organizations including EMC, Symantec, Sears Holding Company, Union Pacific Railroad, Rochester Institute of Technology, Cisco, Clemson University, VMware, Progressive, Timken, Lubrizol, KeyBank and Amazon.
Topics can be customized or combined to align to your theme and goals!