Journey Charms are inspirational charm's that provide special guidance, insight and advice to women. 
Journey Charms make the perfect gift for women at work, women attending conferences and women participating in women's events in the community.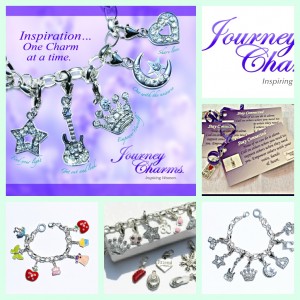 Each Charm is attached to an inspirational card.
Inspire Yourself – How often are you looking to add more motivation & inspiration in your life?
Inspire Women – Are there ways you can inspire your friends to catapult them forward?
Empower a Female Professional – Are there females in your professional sphere of influence that need some positive energy and additional momentum?