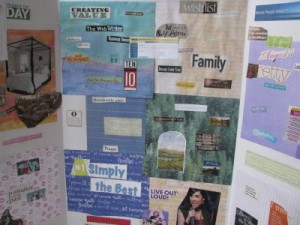 When you think of a woman that is apparently inspired by the life she created; what does that look like? What inspires her?  Have you created or do you think you can create this type of energy within and around you?  What would that take?
The wildly popular book The Secret talks about the power of the laws of attraction and encouraged many women and men to send out to the universe their desires for that inspirational life.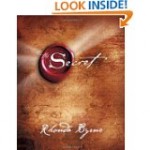 What is a life of inspiration: a life filled with wonderful and reciprocal connections, doing the things that create energy, bringing you joy and empowering you to be a source of positive energy for others?
Another great book is Write it Down and Make it Happen: Knowing What you Want and Getting it.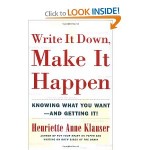 These books have two things in common:
You have to visualize and verbalize what inspires you and what you will be like when you achieve it.
You have to create a hard copy version; put your goals in writing or create a Visioning board so that you can read and look at images that reinforce those goals.
By doing these two simple things – you send your brain (and the universe) a message with exactly what you are working on.
Key message: Write the goals as if THEY HAVE ALREADY HAPPENED and write them in the POSITIVE tense. 
Do you want to make more of an impact on your community? Which way should you write it down?
"I wish I was more helpful to the people in my community."
Or
"I am a healthy, vibrate, energetic purposeful woman making time to donate my project management skills to my community to assist with initiatives that benefit families in-need."
Hmmmmm
I would encourage you to pull out those old magazines – have your kids help you – and create a visioning board that will serve as a visual indication of what you will achieve. Go buy a presentation board at a craft store for a couple of bucks and have fun creating a visioning board with encouraging words and pictures that represent your goals. Then set that Visioning Board some place that you'll see it everyday!
Christine Kane offers a great step-by-step guide to creating a Visioning Board that will help you create the picture of a happy woman: YOU!
Send us pictures or post them on Facebook/purposefulwoman so we can see a PREVIEW of your future!