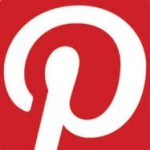 Have you discovered Pinterest? It has been in all the news, all over the web and has surpassed even Facebook and Google for being the most enjoyed social networking site. Pinterest began in May 2011 and already has over 10 million users with 12 million unique visitors.
The primary user?  Women.
Pinterest is a great place to hang out and share photos, recipes, interests, nonprofit charity passions, fashion and craft photos. Non profits and businesses are flocking to Pinterest to uncover the mystery of how to spread the word about their business. In this infographic, you can clearly see that women are dominating this fast paced, influential social network.
Pinterest is a great way to connect with other like minded people around the globe. Share your interests. Reach out and learn from others. The website is divided into categories like food, fashion, photography, technology, travel and art. Share your photos or simply surf the millions of "pins" to find ideas, recipes and information in an easier for more focused venue.
There is something about the fact that the site is primary photos that makes it easy to browse. Check it out.
Have you created a Pinterest account with a focus on women, family, women studies that you'd like to share? Let us know in the comments section or leave us a link on our Facebook page.
Mashable offers 13 Tips and Tricks for using Pinterest. Learn more.