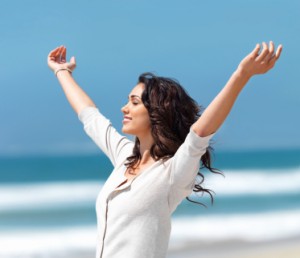 Earlier this month I participated as a speaker at the Women's Powering Technology Summit in California. In a follow up article chronicling my presentation, Navigating Success Through Practical Strategy, the author quoted me as saying "Once you have a sales job, you can do anything."
It is true that my experience in sales opened doors that led to a variety of career experiences and opportunities but for those of you that haven't had a sales job…I beg to differ with you. You have had a sales job. In fact, you are in sales right now.
No matter what our role is in our family, community or career – we are in the business of sales.
It is a sales process to get our kids up, dressed, fed and out the door to school, work or play. It is a sales process to convince our significant other to take a vacation, clean the garage or watch a chick flick. We are in a sales mode at the office; convincing our boss we deserve a raise, networking with other departments and engaging others to work and support our projects.
We are constantly selling ourselves, our ideas, and our plan.
Think about your day today. How many conversations were really sales efforts? So again I say – once you have had a sales job you can do anything.
So what would you like to do next?
Life is challenge, a juggling act. Society's expectations are merciless. Trying to find peace? We have lots of choices. When you're a do-er, people want you to do more. Many of us are running on empty. Contrast with how much joy we have in our lives: do less, focus on fewer things but achieve more. We can not pretend we can do it all, nor that we can do it all. Align what we do with our best selves. 
Once we determine who our best self is – sell those around you to support, encourage and help make it happen.
For the complete article on my presentation, click on Navigating Success Through Practical Strategy.