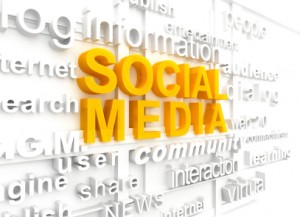 In a recent conversation with a director at Kent State University about job hunting, entrepreneurship and social media she had an interesting comment:
"The most common question we have is this: I'm on social media and the web, why aren't the job offers and business coming to me?"
The answer is painful. You can't just set up your accounts, pat yourself on the back and think that your job here is done. Social media requires regular, and by that I mean daily, participation if you want it to work.
Whether you are job hunting or an entrepreneur looking for new business, social media is a very valuable tool but only if you are willing to spend the time to actively participate.
I can't tell you how many times I have heard "I set up my LinkedIn account, now what?"
Just like daily exercise, we need to change our habits to include daily social media participation. Job hunters and entrepreneurs that are the most successful are the ones that spend time networking, sharing information, commenting and asking/answering questions via LinkedIn, Twitter and blog article comment sections.
For those seeking employment, LinkedIn is the best resource. Earlier this week Diana Miller, founder of the Community Job Club of Stow, OH was a guest on the online radio show Us Media Radio. Diana Miller's unique approach to the job search process has garnered her a place on a panel of the US Department of Labor's Faith Based Community Jobs Committee. She will soon be traveling to D.C. to share her experience and why she has a faster placement rate than the national average.
I invite you to listen to her interview – be prepared – she talks about the importance of active social media engagment. 

Additionally, check out the article at The Social Media Roadmap entitled Social Media is a Demanding Mistress.