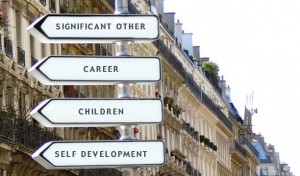 Obviously, we don't want to offend working women, but in a recent article published in Woman's Day several career women were interviewed about some of the judgemental comments and questions working mothers hear.
Author, Dawn Papandrea was gracious enough to include me in the mix of professional women interviewed in the article 9 Things  Never to Say to Working Women.
As a working mom one of the questions that I hear often, especially since my job requires that I travel, is the question about how much of my children's life I am missing because I am not a stay-at-home mom. 
"Even when a mom's at work, the ultimate responsibility for her children and their care lies with her," says Michelle LaRowe, author of Working Mom's 411: How to Manage Kids, Career and Home. Besides, children can benefit from being around other caregivers, says Sara Sutton Fell, founder and CEO of FlexJobs, a service that helps people find flexible and telecommuting career opportunities. Fell, a working mom, herself, suggests mothers respond to that guilt-inducing question with: "My children are with people who are adding value to their lives and supporting my ideas of how they should be raised."

Or, if you're like JJ DiGeronimo of Cleveland, OH, explain that you make up for hours apart from your kids with lots of quality time together. "I give my children the one-on-one time they demand when I'm home. I'm not sure I'd be playing on the floor as much if I was there all the time," she says.
I really believe that I am available for my children on a much more intimate and quality level than if I were at home 24/7. I come home from work and put aside all of the others worries, concerns and chores to focus my attention on my familyl. I understand that our children grow quickly and therefore, my time at home is focused around them, their interests and their needs.  Once they go to sleep at night I can turn my attention to my spouse or chores or even work, but those precious moments I have at home with my kids are for them.
The other comment (call it what it is….a judgement) that raises the hair on my neck is the question "Why did you have kids just to have someone else take care of them?"  Don't get me started!
Here is the answer other working moms had to share:
A family friend recently chastised Laura Perez of Newark, NJ, for considering having a second child when she was already a working mom of one. "It's horrible to think that you're not caring for your child properly. But just because you're a working mom doesn't mean you care for your child any less. You just need to find the proper balance," she says.

And that balance is the often the result of much planning and prioritizing, says Fell. "No matter our motivations, the decision to be a working mom (or not) is a difficult and personal one that comes with careful consideration." Don't hesitate to point that out should you feel like you're being criticized.

For the complete article: Tips for Working Mothers – Advice for Working Moms – Woman's Day
What are some of the questions and judgements you hear that are offensive? How do you handle them?