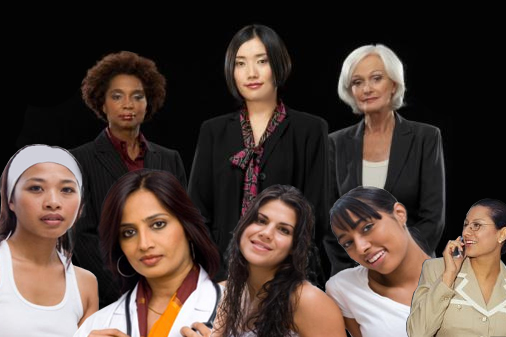 This week we turn our focus to women in business. The Business and Professional Women's Association has deemed the third week of October to be National Business Women's Week. It is a week where we:
"…honor the contributions of working women and employers who support working women and their families, Business and Professional Women's Foundation celebrates National Business Women's Week®(NBWW) during the third week of October.

National Business Women's Week® provides an opportunity to call attention to women entrepreneurs, facilitate discussions on the needs of working women, share information about successful workplace policies, and raise awareness of the resources available for working women in their communities."
Think about the business women in your lives. The women in your workplace, in your community and in your family and how each set an example for those around them of courage, passion and possibilities.
When I first heard about this week of focus on women in business I assumed it was a recently (by that I mean in the last few decades) created time of recognition.  With the burning of the bra era of the 60s, more and more women began seeking ways to contribute to the world outside the home.  I assumed that this week of recognition was established by someone from the Women's Lib Movement.
I was wrong.
Shortly after women earned (fought for) their right to vote in August, 1920, Emma Dot Partridge, Executive Secretary of the National Federation of Business and Professional Women's Clubs from 1924 to 1927 helped to formulate this week of recognition.
The first annual observance of NBWW was held April 15-22, 1928, when National President Lena Madesin Phillips opened the week with a nationally broadcast speech. She stated that the purpose of the week was "to focus public attention upon a better business woman for a better business world." From this early effort, NBWW has grown into a nationwide salute to all working women.
Ninety years ago women were already paving the path for us to stand up and be recognized today. When you think of what life was like for women back then, most were still in the home caring for their families. Few drove cars, even fewer had full time jobs outside of the home and yet they were already thinking big; dreaming big about the opportunities and ways they could contribute to the world.
In so many ways we have come a very long way and yet women today are still paid less then men for the same work, fewer women than men are in positions of leadership. We still have work to do. However, it is no longer a "women's" issue. It is a work force issue, a family issue and a company issue.
How will you celebrate the business women in your life this week? How would you like to be celebrated?
A big thank you to the mothers, grandmothers and even great grandmothers that have led the charge for women everywhere since 1928!