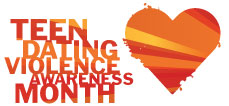 As mothers, we want our children to be safe. Life can be challenging enough without bullying and abuse and this month we turn our focus on violence associated with teen dating.
On February 28, the House passed the Violence Against Women Reauthorization Act (VAWA). The House of Representatives passed the AAUW-supported, bipartisan, Senate-passed Violence Against Women Reauthorization Act (VAWA) by a vote of 286-138. The House and Senate-passed bills will protect all victims, including Native American and immigrant women; lesbian, gay, bisexual, and transgender individuals; and students on college campuses.
I read more about the law passing on the AAUW blog in an article written by AAUW Public Policy Intern Sarah Lazarus. She spoke of attending a forum supporting the month of  Teen Dating Violence awareness. One of the speakers was Lynn Rosenthal:
Lynn Rosenthal, the White House adviser on violence against women, noted that one of the most disturbing statistics making teen dating violence so relevant is that although instances of domestic violence on the whole have been falling, instances of violence among 16–24-year-olds have been rising.
So what can we do to create awareness and protect our children and young adults?
First we need to be armed with the facts. The website Do Something.org offers 11 facts about dating violence. Here are just a few:
Roughly 1.5 million high school boys and girls in the U.S. admit to being intentionally hit or physically harmed in the last year by someone they are romantically involved with.
Teens who suffer dating abuse are subject to long-term consequences like alcoholism, eating disorders, promiscuity, thoughts of suicide, and violent behavior.
There is an increased risk of unhealthy relationships for teens who have multiple sexual partners, use drugs or alcohol, don't have parental supervision, or witness violence at home or in the neighborhood.
33 percent of adolescents in America are victim to sexual, physical, verbal, or emotional dating abuse.
Next, we need to model the right behavior. In an article called Preventing Teen Dating Violence is a Year Round effort, the author emphasizes the importance of setting a good example:
As professionals, parents, educators, political and business leaders and other members of our local communities, we must model healthy, non-violent relationships. We must also support intervention and prevention efforts, which are key elements to stopping the cycle of abuse.
Lastly, we need to help our teens understand the importance of reporting an incident of violence. Visit the website for the National Center on Domestic and Sexual Violence to learn more about how you can help, training centers and resources.
If you are in a violent relationship or suspect that someone you love is – contact:
National Teen Dating Abuse Helpline – Loveisrespect.org 1-866-331-9474 and 1-866-331-8453 TTY. Or visit the Hotline resource page of the NCDSV.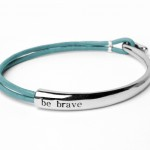 Show your support by purchasing and wearing a bracelet for the cause closest to your heart. A $10 donation to your cause is made with each purchase.