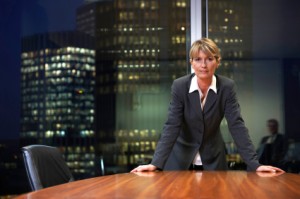 It is time we take our place at the head of the table. Getting promoted is no accident; women in leadership have set about making it happen for themselves. You can do it too!
Learn practical strategies you can use RIGHT NOW to get noticed, got promoted and inspire others. The Leadership Training for Women that I have developed will teach you the skills necessary to help advance your career.
In this training you will learn exactly how to:
Set your course – create a career plan that positions you for success

Look like a leader– develop a personal brand that makes others see you as a leader before they even meet you

Act like a leader – polish your communication skills and influence others to help implement your vision

Network strategically – build a personal army of advisors and mentors who support your advancement

Stay focused – implement clear guidelines that make it nearly impossible for you to be distracted from your goals

Inspire others – learn how you can mentor and inspire other women in the workplace.
Interested in learning more? Click here (Leadership for Women) to sign up with your email and learn even more about the next Leadership for Women onine workshop.
What do you have to lose? The training is FREE! Reserve your spot and put a spark in your career path.