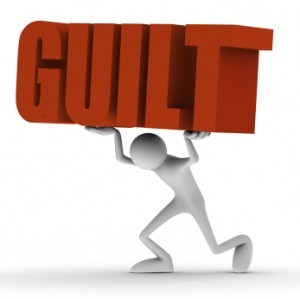 One of the struggles for a Purposeful Woman is the fact that we put such high expectations on ourselves. When we are working on one project we are thinking about another that still needs to be done. Often times we find ourselves feeling guilty for what we are not able to accomplish rather than celebrating all we do.
Here is an article offering 7 ways to get rid of guilt.
Or you might find the article Overcoming Guilt of value.
What is your biggest guilt trip today? How would it feel to unburden yourself from that weight? What's stopping you?