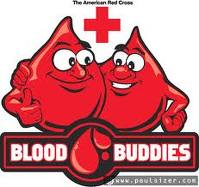 January is national Blood Donor month and there are a lot of Red Cross related events taking place; giving you the opportunity to help save a life.  Through all my interviews of success women thoughout 2010, it seems that one of the most consistent traits of a Purposeful Woman is her desire to give back, help others and/or pay-it-forward in ways that inspire her which noted, are choices that create positive energy with her and that she can use elsewhere. Donating blood is a wonderful way to meet that need.  It is fast, easy and effective.
From our local newspapers in Ohio, I learned that on February 15 there is an event scheduled that is reported to be the largest one-day, one-site blood drive in Ohio:
You can be a part of the largest one-day, one-site blood drive in Ohio from 7 a.m. to 7 p.m. Tuesday (Feb. 15th) at the American Red Cross's 14th Annual "Give From the Heart" blood drive at Executive Caterers at Landerhaven in Mayfield Heights. The event features gourmet food, live entertainment and gifts for all who come to donate. Since its inception 13 years ago, the "Give From the Heart" blood drive has helped touch the lives of over 20,000 patients in need.

You can walk in but the Red Cross would appreciate it if you could schedule an appointment by calling 1-800-RED-CROSS.

Curious, what is happening around you? Are you involved in planning a blood donation event this month? Tell us about it so we can help get the word out. The Red Cross Blood  Donation site has information on  where events are, how to give and even how to host your own donation event.