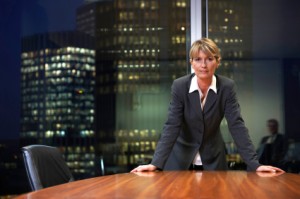 It is no surprise how quickly the industry is evolving. Visit any tradeshow or IT vendor website these days and the terms have all evolved. Meanwhile many of us are still working to achieve the same business objectives:
lowering costs
increasing revenue
minimizing risk
being more innovative
aligning IT with the business objectives
leveraging IT to be more competitive
So here are a few questions for you:

Are you ready for the New IT?
What did you do in the last 12 months to enhance your skill?  What do you have planned in the next 6 months?
What training have you attended online or in person? What books have you read or what new technologies have you learned?
How are you ensuring that you are relevant for this new wave in IT?
As stated in The 9 Most Endangered IT Career Paths Given By Dan Tynan, InfoWorld, October 11, 2012
"The trends currently taking hold of IT organizations may have a broader impact on IT employment than we've seen in years. Job titles that were once considered secure are suddenly on the verge of extinction. Call it the new IT ice age. And tech pros who don't evolve with the times risk joining the T-Rex and the triceratops in the tar pits."
For the full article. 
It is up to you to make time to enhance your skills. Even though many IT departments have cut their budget for training and conferences this is still something you can negotiate or ask for in exchange for taking on a new project or role.
Be sure you prioritize your enablement trajectory. I know times are tight and there are often more projects than you have time for, but you need to be sure you are prepared for the new IT. Having current skills can often position you for new positions and opportunities. Be ready when the opportunity presents itself by making time to learn new technologies, new certifications and understanding the IT landscape so you can be more effective and relevant as IT evolves.