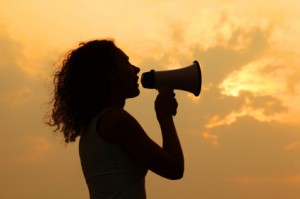 I just received this and thought – hey, I know some amazing women who have stories to tell. So I thought you should know about this.  Check it out:
The Story Exchange is looking for women business owners of all ages – from 18 to 81 – to be profiled in our high quality videos. In the next two months, we'll select five women to film from various sectors and parts of the country.
 
For those who are chosen, our production team will come to the entrepreneur's place of business to film. The Story Exchange is a network of role models and resources that encourages women to start their own business through inspirational video profiles, news, blogs and expert advice. Visit our website to watch the videos that are changing the way women in business are portrayed throughout the media landscape.
 
Stories should be submitted via a questionnaire on our website or by uploading a video that answers these questions to our YouTube channel for a chance to be featured in our next video series. Following a review of this material, we'll contact possible candidates to learn more about their stories.

 

Interested candidates can learn more and submit their story

here

.   

The deadline for submissions is May 15, 2012.
   
So what do you think? I have a feeling you are trying to think WHICH story should I tell, because as Purposeful Women we always have more than one iron in the fire.  If you decide to participate – let us know or share your story on our Purposeful Woman Facebook page.