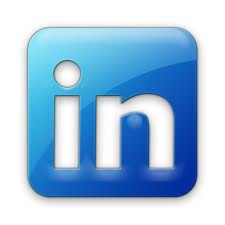 I am going to make a wild assumption and determine that you are already on LinkedIn. You have created a profile and have begun to build your network. Hopefully you have some understanding of the wide reaching benefits of LinkedIn, but if not, we'll perhaps talk about them in future articles.  Today I'd like to focus on LinkedIn Groups.
LinkedIn Groups is one area on this powerful social networking site that are rarely used effectively.  Many who have joined LI groups see it as one more place to market their brand, advertise their events or sell their products. And although there may be some benefit to sharing this type of information in a LI group, that isn't the full power of a LI group.
I have been participating in the online groups and have even started two over the course of the last several years. The first group I started is called Tech Savvy Women  and it is designed to attract other business women in the field of technology. Technology is still fairly well dominated by men (although those numbers are changing) and therefore I saw a need for a group where women could connect, ask and answer questions and share their challenges. Here is an article I just posted in the group the 25 People You Need in Your Network. 
There are three types of groups you should join:
Those that are local – regardless of industry or interest, join groups that are in your town or county. Often these groups will have in person gatherings so that you can connect and network in person as well as online.
Groups that are specific to your industry, like Tech Savvy Women. These are often global and offer the opportunity to connect with like-minded people around the world. These groups can be very beneficial in helping to solve business challenges or to establish yourself as an expert in your field.
Groups where your target customer might hang out. These groups will give you the inside track to the pain, challenges and current trending interests of the people you would most like to do business with.
I would invite you to join several groups (LI lets you join 50 but you don't need to join more than a few to get a sense of the power they offer). Review past discussions, consider contributing to the conversation or starting a discussion of your own. 
Not only are groups on LinkedIn a great place to showcase your knowledge, they are also terrific for introducing you to others in your field that you can learn from. 
Do you have a success story that involved a LinkedIn group or LinkedIn in general?  Share it here in the comments or over on our Purposeful women Facebook page.