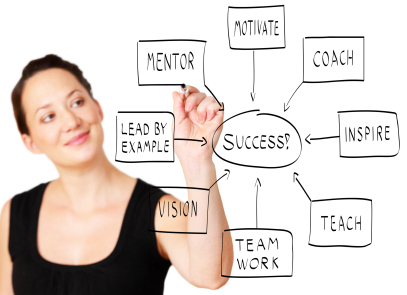 I just read an article in Computer World that talks about how to create a plan for your career if you are in the IT industry. The article IT Career Mapping Done Right by Mary Pratt talks about the value and importance of having a plan that outlines your career future and the steps necessary to achieve your goals.
What is career mapping? Mary explains:
Career mapping, or pathing as it's sometimes known, started in HR and has subsequently branched out. It's of particular interest to larger organizations that are seeking to institutionalize their career-management programs, enhance their workforce-development and succession-planning strategies, and cut down on costly employee defections, according to Ginny Clarke, president and CEO of Talent Optimization Partners in Chicago and author of Career Mapping: Charting Your Course in the New World of Work.

A career map can include some or all of these elements: Historical plotting (which matches job titles to competencies), a list of aspirations, a skills-gap analysis, a plan to add competencies, a target list of companies and positions to research and follow, and specific networking goals. (For details, see 6 key components of a career map.)
I have already ordered Ginny Clarke's book and can't wait to learn more about what she has to say. To read the entire article by Mary Pratt, click here.
Do you have a plan? It may not be as detailed as what is described in the article, but it is important that you have something in writing that you can refer to measure your actions against. And of course, if you find yourself wondering off that path, check out my book The Working Woman's GPS: When the Plan to Have it All Has Led You Astray.