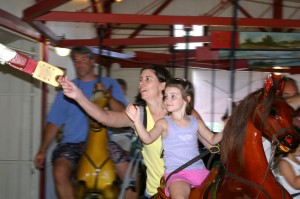 I was just reading a really well thought out and researched article about women in business by Marian Sultman. She talks about the role of business women in our current workforce; the fact that we still make less, we still make up the smaller number of leaders in this country and the fact that successful business women are still resented by men. Have we come a long way, Baby? We are moving in the right direction, but we aren't there yet.
The annual 50 Most Powerful Women in Business list is as encouraging as ever. When the magazine published its first list in 1998, just two of the women on it ran Fortune 500 companies. Now 13 do.
However, good and bad facts aside, the thing that struck me most about the article was this quote from Marian:
"Among the most confounding changes of all is the evidence, tracked by numerous surveys, that as women have gained more freedom, more education, and more economic power, they have become less happy."
Ever since we were little girls, we have known about the brass ring – the golden prize – the ultimate sign of success. Define it however you want – as business women the facts state that we are getting there. In 2009 women officially represented half of the work force for the first time in history. We are having our cake and eating it too. Right? Yet, as Marian says, we have become less happy.
So does that mean, it isn't all it is cracked up to be? The great career, the perfect family with 2.5 cars, a house in the suburbs and a family dog?
I knew that when I started writing this blog that there was an audience of Purposeful Women, your Facebook participation has shown that loud and clear, but that quote just took my breath away because it says in black and white that even when we hit the heights we are still not happy.
So what will it take to make us happy? Do we start over? Do we reassess? Do we question everything?
What DOES happy look like to you?
By the way – there is actually a blog called Have Your Cake and Eat it Too.  Check it out.