Cathy Posner, Transition Coach & Resume Expert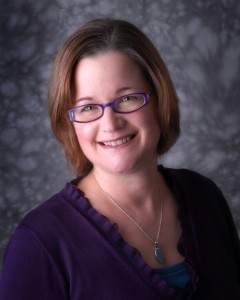 Cathy Posner readily admits that she has taken a non-traditional career path. It started in the nonprofit sector almost 20 years ago, beginning as an Educator at the Cleveland Museum of Art.  Since then she has held a number of positions including Human Resources Administrator at the Nature Center at Shaker Lakes, Education Director at Young Audiences of Greater Cleveland, and Education Director at Global Issues Resource Center at Cuyahoga Community College.  Cathy was also the Executive Director of the Medina County Performing Arts Foundation.
While at the Global Issues Resources Center at Cuyahoga Community College in the late 1990s, Cathy participated in its Wellness Program, gaining the opportunity to work with a life coach, who helped her set goals, both personal and professional.  From that, grew the desire to help individuals in a similar manner, through a career in coaching.  Several years later, the opportunity finally presented itself and Cathy began offering career coaching services in addition to small business development and nonprofit consulting services through her business.
At Transition Consulting and Coaching, Cathy provides career coaching, small business development and occasional nonprofit consulting services. The specific services she offers include general career coaching, customized resume writing and coaching, interview coaching, transition coaching, small business development services (including outreach development, networking, project management, goal setting, technical writing and writing for marketing materials), and nonprofit consulting services.  She also works in conjunction with Crossroads Coaching and Sanctuary at the Crossroads, two holistic resources in northeast Ohio. She especially enjoys helping individuals and organizations connect with the things they are really good at, and supporting them to develop those gifts.
Cathy has a BA in Studio Art from the College of Wooster, concentrating in photography and painting, and an MA in Art History & Museum Studies from Case Western Reserve University.  In her practice, she follows the guidelines and ethics of the International Coaching Federation and the Cleveland Coach Federation. She is a member of Women's Network Northeast Ohio, and is Vice President on the Advisory Board of the Medina County Women's Endowment Fund, an affiliate fund of the Akron Community Foundation.  She also continues to assist, as needed, a number of regional nonprofit organizations by serving on a variety of advisory, educational and grants review committees.
Cathy, her husband, Mason, Professor of Biology at Ashland University, and her daughter, Lucinda, live in Medina.  When not engaged in helping others to achieve the career of their dreams, she can be found reading a good book or trying to keep up with her seven-year-old.
Cathy lives by her motto- Let me help you see the possibilities…