Five alumni of the College of Business Administration, University of Akron were recognized for their business and community contributions over the years. The award was established in 1987 to recognize distinguished alumni in the name of Dr. Simonetti, a fellow alumnus, dedicated professor, and friend in the College of Business Administration.
Honorees must be living graduates of The University of Akron College of Business Administration and must satisfy one or both of the following criteria:
Achievement of excellence in his or her profession or vocation to the extent that it brings recognition and honor to the college and University
Service over a period of years to his or her community and/or to society on the national, state or local level, and to their alma mater.
Each Honoree shared some of their business experience and offered advice to the college students and other business executives who attended the breakfast ceremony. Well over 500 people were in attendance and the advice shared was well work getting up at the crack of dawn to travel to Akron!
Following are just  a few of the words of wisdom:
Michael LaHere, Retired CEO, Akron Global Business Accelerator spent most of his time in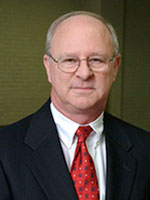 gratitude for the many people in his life, past and present who had been by his side from college on. From his wife of many decades to his college roommate, both in attendance. LaHere's primary message:
"Surround yourself with people smarter that you are."
A great message of collaboration, inclusion, teamwork, and relationships and great advice for all just starting out on their career path or those of us further along the journey. 
Brad J. Dickerson, CFO, Under Amour, Inc. (and sponsor of the recently crowned winner of the
Masters, Jordan Spieth) told of his humble beginnings. He shared that he embraced his Cinderella story; coming from little to accomplish much.
"You'll rub elbows with all types in your life, graduates of  Princeton and Harvard." Dickerson shared that he would have wanted to attend Harvard but could only afford University of Akron, but it was nothing to apologize for.
"Embrace being an underdog and be grateful for the opportunity to rise to the top."
George E. Strickler, III, EVP, CFE and Treasurer of Stoneride, Inc. actually received his undergraduate degree from another university but received his advanced degree from Akron. He offered three main pieces of advice: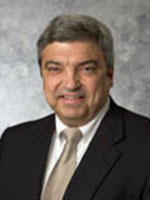 1.  Understand that lifetime learning is a commitment. He strongly believes in continually seeking opportunities for learning and participated in the 13 week Harvard Advanced Management Program, Executive Leadership and International Business. 
2.  Relationships that you develop over the years are important; nurture those relationships, even as you move along in your career. 
3.  Have balance in your life and give back to the organizations and people that have helped you in your journey.
Norma J. Rist, President, Norma J. Rist CEO Consulting, Inc.was the only woman recognized for 2015 and in the end offered the most compelling challenge:
"I challenge you to reach out and support a young person to help build their confidence so that they might make a difference as they move forward."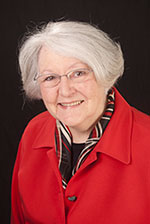 Rist cautioned that we shouldn't spend our time telling our story or offering advice but should focus on them, listen to them, ask questions of them, pay attention to them. It is by conducting ourselves in this manner that we help instill confidence. 
Norma shared that many organizations including the College of Business Administration at Akron, would be willing to offer up the name of a person who would be open to the mentoring process. 
Norma is also a personal acquaintance of mine and has offered valuable insights into my business direction. She is someone that everyone seems to know and she knows everyone. Much like the advice of the other honorees, she makes a practice of business relationships and connecting people together. What a wonderful legacy.
Norma was the only honorees to receive a standing ovation – well deserved.
Each of the honorees were impressive and their words of advice were well received. There is something so valuable in attending an event where people receive awards and have the opportunity to share their words of wisdom. I always learn something and would encourage you to seek out events in which you can learn from others in business. As honoree, George Strickler, reminded us, continued learning is a commitment.
Congratulations to all of the honorees of this year's Distinguished Business Alumni Award.