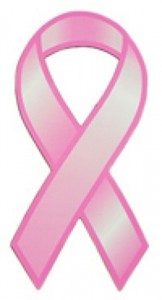 October is a month dedicated to awareness, prevention, self examination and fund raising for breast cancer. However, regardless of the month – we should always be aware of the fact that breast cancer is diagnosed in 1 out of 8 women within their life time.  When was the last time you conducted a self exam or had a mammogram?
Need instructions for breast self examination?  Check out this site: Self examination video.
Singer Kellie Pickler recently showed her love and support for a life long friend by shaving her head along with her friend who was about to begin her chemo treatments. Check out the full article from US Magazine.
Diane – another woman diagnosed with breast cancer found a way to use her shaving head action as a fund raiser for the National Breast Cancer fund – see the article here.
When caught early, breast cancer can be treated very successfully.  The solution is in our hands – literally through self exams, regular physical exams and mammograms.  Don't wait – call your doctor today to schedule an exam if you haven't had one in a year.  And do your part to get the word out to your female friends and family members.
Check out the National Breast Cancer website for more information.