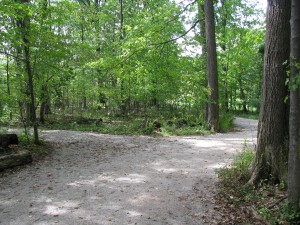 We often talk about the journey of our life, in fact, I'm in the process of creating the name for my book and one of the titles I'm leaning toward is A Business Woman's GPS: A Guide when The Plan to Having It All leads You Astray.
A Business Woman's GPS: A Guide when The Plan to Having It All leads You Astray
We are moving forward, doing the best we can to make the right decisions in the moment. But what if we looked at it from a different perspective? What if we started with the end. In the book the Five People You Meet in Heaven – it chronicles the journey of the main character 83 year old Eddie from his death and then backwards, ending with his birth. An interesting way to look at life.
I just came across an article called Begin with the End in Mind  and the author reminds readers of the famous Robert Frost poem, The Road Less Traveled.
"Two roads diverged in a wood, and I- I took the one less traveled by, And that has made all the difference."

We don't know the end except that there is a guarantee to be one, yet we can begin to formulate now what our life will look like when we get there.  Are there children and grandchildren by your side? Do you have a particular career achievement? Did you make a difference in someone's life? Did you create beauty in the world? Did you lead by example? If you were to begin with the end in mind, what would be your first step toward your goal? Would you hurry on your way, mindful of your life's clock ticking? Or would you savor each step, confident in the fact that you'll get there someday?

Begin with the end in mind and then start walking.
I like that idea – we formulate the vision and then start the journey – from where ever we are in our lives at this very moment. So if you picture the end – what does it look like? What have you accomplished and with whom have you shared the adventure?