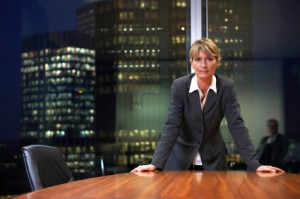 Have you seen the movie Something Borrowed with Ginnifer Goodwin and Kate Hudson? It is a typical romcom movie, however, there was one conversation between Ginnifer's character and her love interest played by Colin Egglesfield that caught my attention.
She asks him a question "If you could do anything, what would it be?" Both characters are attorneys and his answer surprises her.
"A teacher," he says without hesitating.
"So why aren't you teaching?" She asked in response.
He responds by saying that sometimes in life you have to do what is expected of you rather than what you want.
I say…untrue. However, doing your dream job may take courage. If you've grown up in the family deli business but your heart really longs to be a journalist, chef or physician, you may feel obligated to carry on the family tradition rather than fulfill your own dreams.
At some point we all have to look in the mirror and hopefully be happy with the person we are turning out to be. Often, how we make a living contributes largely to our overall happiness.
So are you in your dream job? Is going to work each day a joy or a chore? If you could do anything – what would it be? Are you doing it? If not, why not?
In a recent article by Michelle V. Rafter, NBC News contributor, entitled Landing a Dream Job Sometimes Involves Taking Risks, states:
Work that plays to your natural strengths and feeds your soul is just part of what constitutes a modern-day dream job, according to workplace experts and career coaches.

Other factors include feeling like you're giving back or making a difference in the world, working for an employer that values what you do, and having the flexibility to balance work with the needs of family or outside interests, according to the experts.
Perhaps you may not know what the perfect dream job is for your life. You probably know that you don't like your current position but just don't know the right fit for your skills. In that case, you may want to review some of the career aptitude tests available online.
Check out the article 5 Best Career Aptitude tests which offers some great resources and also shares a few of the tests to steer clear of!
The book What Color is Your Parachute has been helping college graduates and adults of all ages assess their skills and learn more about their best career path. This book has been in publication 40 years and each year is updated.
In the end, come back to the opening question – are you in your dream job? If not, what is stopping you from creating a plan to get there?