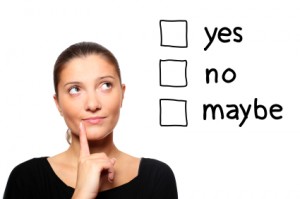 We talk about setting goals and surrounding ourselves with positive people and positive experiences but just how motivated are you to make the changes needed?
One of the biggest challenges for home based entrepreneurs and Purposeful women is that daily need to be self motivated to pick up the phone and find prospects, to complete the tasks assigned and to look for ways to grow the
business or achieve our goals.  The same self motivating skills are required for every woman looking to make a change in her direction.
I recently found a short Self Motivation quiz that uncovers a few basic areas of your personality and the obstacles that may be keeping your from achieving your goals.
The results of the Self Motivation Quiz explains four areas of your answers:
Self Confidence
Positive Thinking
Focus
Motivational Environment
How do you rank in each of these areas? Are there a few obvious changes that you can make to help you be more motivated to complete the tasks at hand?
I love the questions about rewards. I'm all about giving yourself permission to applaud your successes along the way; whether that reward is a weekend get-away with the girls, new shoes or a  mani/pedi, we deserve
to enjoy a few rewards along the way.
The article does a good job of defining self motivation:
Self-motivation is the force that keeps pushing us to go on – it's our Internal drive to achieve, produce, develop, and keep moving forward. When you think you're ready to quit something, or you just don't know how to
start, your self-motivation is what pushes you to go on.
You may have taken the personal inventory worksheets in my book The Working Woman's GPS; When the plan to have it all has led you astray, and from the answers you've created a guideline to help you along your journey, but do you have the self motivation needed to take the first step?
Do you have confidence in your abilities?

What can we do to help?

Where are you stuck?

Do you  need the occasional encouraging word or an

Accountabilibuddy

to hold you to deadlines?
Indentify what is holding you back and ask for help.