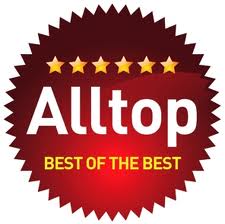 Are you familiar with Alltop? Created by Guy Kawasaki a few years ago, it is a news aggregator that brings in the feeds of the most recent articles, blog posts, video and news on a variety of areas.
Check out the WOMEN page. There you will find a host of blogs written by women about women's issues; working mothers, feminism, stay at home moms, career women, and soon you will find Purposeful Woman! 
The Women's page on Alltop is where I discovered In Women We Trust – written by Mary Clare Hunt – the author of a terrific marketing book by the same name. Check out her post entitled Women are the Will – you will be inspired.
In addition to the Women's page there is also a page dedicated to Women's Health issues and articles.
Other Resources – on Twitter this morning I discovered The Daily Shine  – she offers a daily email sign up and every morning you'll receive a motivation tip, quote or thought of the day just for women!
Huffington Post always has some great articles like this one for women about how to sleep your way to the top!
But let's hear from you.  When you are looking to be inspired or informed – where do you turn? Help grow our resource list!