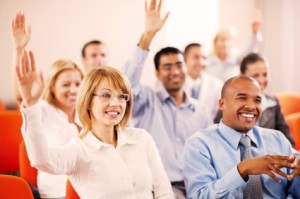 Yesterday I introduced my new Leadership for Women online workshop that I will be starting soon. If you haven't already signed up, I encourage you to do so – it is free – just click Leadership Training for Women.
In the meantime, I thought I would share with you two education portals that I recently discovered online.
The first is called Education Portal Academy and offers a variety of college level courses for FREE. You will have to pay to take the final test and receive the college credit, however, if you are looking for a basic online training that will hone your skills – check out this place.
For example – women interested in going back to college, or going for the first time now that the kids are grown and gone, may find the college entry courses a great refresher to help you take the college math entrance exam.  The psychology class may give you some insights in your boss or significant other.  Check out Education Portal Academy.
The second website not only helps you understand math, science and the national debit but can also help you with your kids' homework. Check out Khan Academy. I first learned about this site when Bill Gates spoke in London a few years ago and told a story about how his son (ten years old at the time) had been using the site to help him prepare for math exams.
Each math, physics and science concept is taught with an individual video and easy to understand explanations. So check out Khan Academy to learn more.
Bottom line – knowledge is power and we are never too old to learn something new.