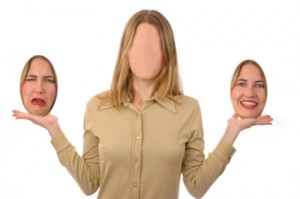 Some days I just have to laugh, because frankly, if I don't, I might just drive and not turn back.
I recently had one of those never ending days when traveling on the East Coast for a speaking engagement. If you travel, you know that it isn't as glamorous as one might think. Business travel is nothing like vacation travel. There are no lazy mornings to sleep in or afternoon cocktails by the pool while reading your favorite beach novel. It is hurry up and rush from one place to another while spending  a fortune on a hotel that you only  use for a quick six hour sleep and hot shower.
A quick recap:
I arrived to the hotel late without luggage, but the airline assured me it would be delivered during the night. I awoke at 5:30am to discover my luggage was still missing. Not just clothes and toiletries but also my speaking materials were in the luggage, it was critical that I locate it.
I spent the next two hours making phone calls and working with hotel and airline staff to locate my luggage. Finally, my bag arrived and I quickly unpacked, pressed my suit, organized all my speaking materials and applied my make-up.  I was grateful.
I took a deep breath and went on to present a half-day workshop to 150 women in the energy industry. We talked about successful strategizes and I knew that many of the tips I had used that very morning to face a challenging situation with a positive attitude.
It was invigorating.
Next, I needed to get to the Ronald Reagan National airport and the bellman assured me that the sedan waiting out front would be my best and most cost effective solution. I was heading to a little town in Virginia next.
Hindsight is 20/20. Had I known, I would experience a seven hour delay, I would have traded my $140 taxi ride for a rental car and radio music of my own choosing.
At 1am, I give up and check into a hotel outside of Norfolk, VA for a few hours of sleep because I just did not have the energy to drive the last remaining 75 miles. I was exhausted, but as I prepare to lay my head down on the pillow that was calling my name, I have to laugh a little at the past twenty hours; from lost luggage to middle of the night hotel hunting.
Some days are like that. My kids like the book "Alexander and the Terrible, Horrible, No Good, Very Bad Day" and there are times when I too would just like to be on a beach. But then I laugh and know that tomorrow will be a new day, a better day, a day of unknown possibilities. And I wouldn't want to miss that.