In the December 2011 edition of Glamour Magazine, ten women were recognized for their notoriety, strength and/or influence. The stories of two of those women had a special meaning for me.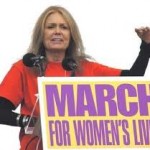 One has been around, changing the way of the world for women for 40 years…Gloria Steinem. At 77 years old she is still paving the way for the rest of us as she leads the charge against sexual harassment and for gay rights. In the article she had this to say:
I'd say three things to Glamour readers:

1.  Trust your own voice.

2. Do what you love.

3.  Have a group, maybe five or 12 people, who share your values, who make you feel smart and get together with them at least once a month.
 Do you have a group of women or people with whom you meet regularly? Sometimes it is difficult to fit a regular commitment like that into your schedule, but the energy and encouragement you receive from a group of like minded people is so powerful. Perhaps in 2012 you will make an effort to schedule regular get togethers with those that inspire and support you.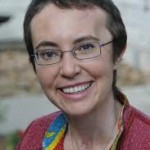 The other woman whose story is so inspiring to me is that of Gabrielle Giffords, the Congresswoman who barely escaped death when a gunman shot her in the head almost one year ago. In the past year, she has worked tirelessly to regain her speech and ability to walk. In August, Representative Giffords made a surprise appearance on the House floor to cast her vote on the debt bill. It was an amazing feat and her peers recognized the commitment and dedication she is displaying; a champion for all who have suffered. Her message? Perseverance. Never give up. In the article Senator Gillibrand said "There's a message in Gabby for all women. We can't control the things that happen in our lives, but we can control how we face them."
I would suggest that is a message everyone can learn from.
As 2011 comes to a close, what burden do you bare? Are you controlling how you face the situation or letting life roll over you; a sense of helplessness and defeat your primary emotion?
Let's all take a page from these two amazing women of the year and try to emulate some of their courage in the coming year.