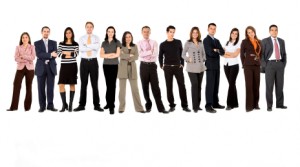 There are hundreds, perhaps thousands of organizations and associations around the globe that are for the benefit of women in business and technology but here are ten that you may want to check out. Most have local chapters that meet either in person or virtually.  Some have annual conventions you might consider attending for the purpose of meeting and networking with other like-minded successful business women.
I have included several dedicated to women in STEM (science, technology, engineering and math) studies as technology is my background and passion and the industry in which I have the most experience. 
I invite you to check out the list and then add your favorite women's organizations to the list on our Facebook page.
ABWA – Association Business Women's Association. Their tagline is "changing women's lives one woman at a time. Their annual conference is in Tennessee this October however they also have west and east regional conferences.
NAWBO – National Association of Women Business Owners. Their annual conference with a theme "Start Something" is also in October in Kentucky. This International organization for women is based out of Chicago and has multiple regional chapters that meet regularly. 
NAFE – National Association of Female Executives. You don't have to own a business to benefit from this group. NAFE also has local chapters through the United States. Their event calendar is busy with the next event being held August 28, 2012 in Atlanta. Check out their site to find a library of articles and videos to help business women discover ways to advance in their careers.
Ladies Who Launch – Ladies Who Launch is an organization that supports women in all walks of life who use their creative energies to create new opportunities for themselves and their community. LWL has a very active Facebook page and LinkedIn group. Their website has lots of in person and online training, meetings and networking events around the United States. You don't have to be a business owner to benefit from their resources.
Women in Technology – Women in Technology are "Advancing technology one woman at a time." Starting with students, Women in Technology seeks to help advance the careers of women and offer extensive leadership and educational programs.
WITI – Women in Technology International is a global community striving to "build, empower and inspire" women in technology. They have a very active calendar with multiple events to choose from. Visit their site to take advantage of a comprehensive collection of webinars, teleseminars and articles.
IEEE – Institute of Electrical and Electronics Engineers isn't just for women. "IEEE is the world's largest professional association dedicated to advancing technological innovation and excellence for the benefit of humanity." They have divided the world into 10 regions; each region has its own website, community and information that you may want to explore. Additionally, they have a segment dedicated to the advancement of women in engineering.
Anita Borg Institute – Anita Borg, Ph.D. was a renowned computer scientist and this organization, which was founded in 1994 prior to Borg's passing, is dedicated to the advancement of women and girls in technology. Here is a quote from Anita Borg, Ph.D.:
Around the world, women are not full partners in driving the creation of new technology that will define their lives. This is not good for women and not good for the world….Women need to assume their rightful place at the table creating the technology of the future.  Anita Borg
Founder, Institute for Women and Technology
Tech Savvy Women – Tech Savvy Women is a group that I founded, based out of Cleveland and now expanded to include Columbus, Charlotte and Charleston. The purpose of the group is to provide a networking opportunity for local women, who are working in a previously male dominated field, to have a place to connect with other like-minded professionals. You can find us on LinkedIn.
I would encourage you to check out these groups or search for ones focused in your industry and become involved. For it is when we seek out other successful women that we learn and grow in our own careers. 
Have a group to add? Visit Facebook.com/PurposefulWomen and add your information.